You may wish to hire a cake stand and cake knife to add extra height and beauty to your wedding cake.
A fee and refundable deposit is required to book your stand and/or cake knife, this is payable at the time of booking your wedding cake. See below for hire prices and deposits:

RETURNING STANDS: If you have hired any stands or other props from me, they should be cleaned and returned within 3 working days. Address will be provided in advance. 
LATE STANDS OR KNIVES: Any late stands or knives will be subject to a charge of £15 per day.
REFUNDABLE DEPOSITS: Your full deposit is refunded on the basis that the stand or cake knife/slice is returned on time, clean and undamaged.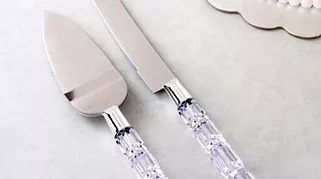 Crystal Cake Knife and Slice
Fee £5.00
Refundable deposit £12.00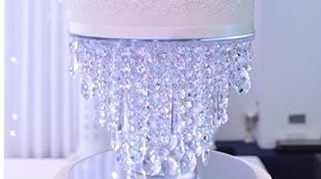 Fee and hire price available on request.

14" Napier Cake Stand - Gold Square
Fee £15.00
Refundable deposit £35.00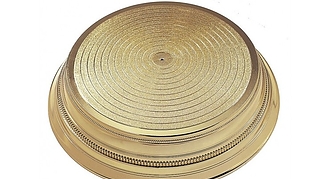 14" Napier Cake Stand - Gold Round
Fee £15.00
Refundable deposit £35.00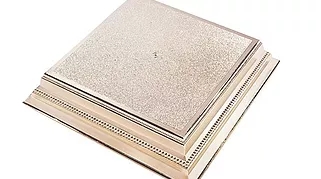 14" Napier Cake Stand - Silver Square
Fee £15.00
Refundable deposit £35.00
14" Napier Cake Stand - Silver Round
Fee £15.00
Refundable deposit £35.00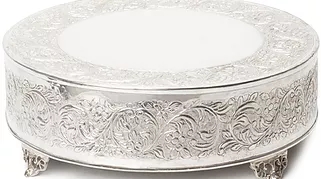 Fee £20.00
Refundable deposit £60.00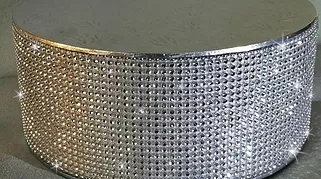 Round diamante stand available in various colours
14"
Fee £15.00
Refundable deposit £30.00
16"
Fee £18.00
Refundable deposit £35.00
Larger available on request - purchase only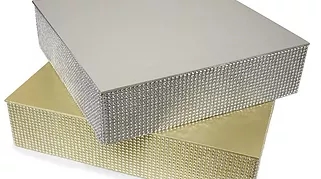 Square diamante stand available in various colours
14"
Fee £15.00
Refundable deposit £30.00

16"
Fee £18.00
Refundable deposit £35.00

Larger available on request - purchase only